Day 2 :
Keynote Forum
The Pharmaceutical research Institute,ACPHS,Albany, USA

Biography:
Dr. Mousa finished PhD from Ohio State University, College of Medicine, Columbus, OH and Post-doctoral Fellowship, University of Kentucky, Lexington KY. He also received his MBA from Widener University, Chester, PA. Dr. Mousa is currently an endowed tenure Professor and Executive Vice President and Chairman of the Pharmaceutical Research Institute and Vice Provost for Research at ACPHS. Prior to his academic career, Dr. Mousa was a senior Scientist and fellow at The DuPont Pharmaceutical Company for 17 years where he contributed to the discovery and development of several FDA approved and globally marketed diagnostics and Therapeutics. He holds over 350 US and International Patents discovering novel anti-angiogenesis strategies, antithrombotics, anti-integrins, anti-cancer, and non-invasive diagnostic imaging approaches employing various Nanotechnology platforms. His has published more than 1,000 journal articles, book chapters, published patents, and books as editor and author. He is a member of several NIH study sections, and the editorial board of several high impact Journals. His research has focused on diagnostics and therapeutics of angiogenesis-related disorders, thrombosis, vascular and cardiovascular diseases.
Abstract:
Targeted delivery of drug incorporated nanoparticles, through conjugation of tumor-specific cell surface markers, such as tumor-specific antibodies or ligands can not only enhance the efficacy of the anticancer drug but also reduce the unwanted toxicity of the drug. Additionally, multifunctional characteristics of the nano-carrier system would allow for simultaneous imaging of tumor mass, targeted drug delivery and monitoring. A summary of recent progress in nanotechnology as it relates specifically to nanoparticles and anticancer drug delivery will be reviewed. Nano Nutraceuticals using combination of various natural products provide a great potential in cancer management. Additionally, various Nanomedicine approaches for the detection and treatment of various types of clots organ specific delivery, vascular targeting, improved PK / PD, and vaccine will be briefly discussed.
Learning Objectives: Highlight the Role of Nanobiotechnology and other enabling technologies in the followings:
Targeted Drug Delivery
Improved PK and PD
Early detection (Imaging)
Targeted Delivery of Chemotherapy for optimal efficacy and safety
Nano synthesis and assembly of various platforms for Targeted Delivery
Nanobiotechnology in shortening the time and risk of Drug Discovery and Development
Keynote Forum
Department of Physiology, Teikyo University School of Medicine, Tokyo, Japan
Time : 9:30 AM - 10 :00 AM

Biography:
Haruo Sugi graduated from post-graduated school in the University of Tokyo with the degree of PhD in 1962, and was appointed to be an Instructor in Physiology, in the University of Tokyo Medical School. From 1965 to 1967, he worked at Columbia University as research associate, and at the National Institutes of Health as a visiting scientist. Sugi was Professor and Chairman in Teikyo University Medical School from 1973 to 2004 when he became Emeritus Professor. He was Chairman of Muscle Commission in the International Union of Physiological Sciences from 1998 to 2008 (IUPS). He organized Symposia on molecular mechanism of muscle contraction six times, each followed by Proceeding published from University of Tokyo Press, Plenum, Kluwer and Springer and regarded as milestones of progress in this area of research work.
Abstract:
Although more than 50 years have passed since the monumental discovery of sliding filament mechanism in muscle contraction, the molecular mechanism of myosin head movement, coupled with ATP hydrolysis, is still a matter for debate and speculation. A most straightforward way to study myosin head movement, producing myofilament sliding, may be to directly record ATP-induced myosin head movement in hydrated, living myosin filaments using the gas environmental chamber (EC) attached to an electron microscope . While the EC has long been used by materials scientists for the in situ observation of chemical reaction of inorganic compounds, we are the only group successfully using the EC to record myosin head movement in living myosin filaments. We position-mark individual myosin heads by attaching gold particles (diameter, 20nm) via three different monoclonal antibodies, attaching to (1) at the distal region of myosin head catalytic domain (CAD), (2) at the myosin head converter domain(COD), and (3) at the myosin head lever arm domain(LD). First, we recoded ATP-induced myosin head movement in the absence of actin filaments, and found that myosin heads moved away from, but not towards, the central bare region of myosin filaments. We also succeeded in recording ATP-induced myosin head power stroke in actin-myosin filament mixture. Since only a limited proportion of myosin heads can be activated by a limited amount of ATP applied, myosin heads only move by stretching adjacent sarcomere structures. As shown in Fig.1, myosin head CAD did not move parallel to the filament axis in the standard ionic strength (B), while it moved parallel to the filament axis (C). These results indicate that myosin head movement does not necessarily obey predictions of the swinging lever arm hypothesis appearing in every textbooks as an established fact.
Keynote Forum
Professor, Departments of Biochemistry and Molecular Biology and Biomedical Engineering;Mayo Clinic College of Medicine and Science,Florida, USA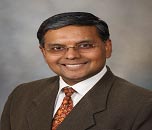 Biography:
Professor of Biochemistry and Molecular Biology, Mayo Clinic School of Medicine and Science, Jacksonville, Florida, has a joint appointment with the Department of Physiology and Biomedical Engineering. He has specific expertise in key research areas including Cancer, Cardiovascular Diseases and Neurodegenerative diseases. As a postdoctoral fellow, later as an Associate Professor at Harvard Medical School, Boston, he carried out angiogenesis and tumor microenvironment related research. After moving to Mayo Clinic as a Professor and also as Leader of both Tumor Microenvironment program and Translational Nanomedicine Programs, he has been supervising additional research areas including targeted drug delivery and novel drug development. He has published more than 198 peer-reviewed manuscripts in different journals including Nature, Nature Medicine, Caner Cell, Cancer Research, Nano Letters and other highly rated journals. He has several patents and has been involving to develop different start-up companies in the area of therapy and diagnosis of the diseases.
Abstract:
Reactive species, specifically nitric oxide (NO) and hydrogen peroxide (H2O2), activate signal transduction pathways during angiogenesis and other biological systems and therefore play important roles in physiological development as well as various pathophysiologies. Herein, we utilize a near-infrared fluorescent single-walled carbon nanotube (SWNT) sensor array to measure the single-molecule efflux of NO and H2O2 from human umbilical vein endothelial cells (HUVEC) and cancer cells in response to angiogenic stimulation or chemotherapeutic drugs. The nanosensor array consists of a SWNT embedded within a collagen matrix that exhibits high selectivity and sensitivity to single molecules of specific reactive species. We observed that the production of H2O2 following VEGF stimulation is elevated outside of HUVEC, but not for stimulation via nanorods, while increased generation is observed in the cytoplasm for both cases, suggesting two distinct signaling pathways. In addition, we are able to detect the spatial resolution of NO in HUVEC cells in response to VEGF. Moreover, by employing transmission electron microscopy, confocal fluorescent microscopy, and UV-vis spectroscopic analysis, we have confirmed the internalization of DNA-SWCNT in HUVECs. Additionally, by using pharmacological inhibitors as well as genetic approaches, we have found that SWCNT is endocytosed through Rac1- GTPase mediated macropinocytosis in normal endothelial cells. Our work reveals a unique mode of entry of SWCNT in cells and might help to properly formulate SWCNT as nanovectors in biological systems. Moreover, the SWNT platform can be employed for early detection and therapeutic intervention of patients from liquid biopsies; this topic will be discussed as well.
Nano Biotechnology | Regulatory Aspects towards Approval of Nanomedicine |Nanotechnology in Water Treatment Materials Science and Engineering | Advanced Nanomaterials | Carbon Nanotechnology | Nanomedicine Applications | Nano Particles Nanotechnology Products and Markets | Green Nanotechnology |Graphene and 2D Materials- New Materials for the 21st Century
Session Introduction
Nanotechnology Research Center, School of Pharmacy, Iran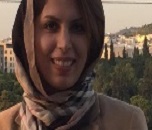 Biography:
Seyedeh Hoda Alavizadeh has her expertise in delivery of chemotherapeutics using liposome nanoparticles. Her PhD thesis focused on improving cisplatin nanoliposome properties in the treatment of cancer. She prepared and characterized several nanoliposoml formulations and evaluate their efficacy in murine model of tumors. In the light of her experience in this field, she now initiated new project in which she aimed at using novel method of drug loading to improve the efficacy of the liposomal cisplatin. It would be a promising approach in the future development of nanoliposomal cisplatin formulation.
Abstract:
Statement of the Problem: Cisplatin is a widely used drug in cancer chemotherapy which is associated with dose-limiting side effects. Liposomes, the well-known lipid-based nanoparticles, were extensively explored to improve drug activity and reduce normal tissue toxicities of chemotherapeutics. So far, there are three cisplatin liposomes (CL) in clinical trials. Despite reducing side effects, most formulations show poor anti-tumor activity due to insufficient drug bioavailability at the tumor site. During our research project aimed at improving CL, a number of liposomes were prepared to enhance either cisplatin release or liposome uptake by the tumor cells. Methodology & Theoretical Orientation: Liposomes with lipids of different melting points and fusogenic properties were prepared by lipid film method to optimize the release of drug in vitro and in vivo in C26 mice model. The Anti-HER-2 affibody targeted liposomes were also compared with non-targeted liposomes to assess the efficacy of active targeting in murine breast tumor model. Further, in a murine model of C26, the therapeutic efficacy of thermos-sensitive liposomes with different HSPC/DPPC lipid ratios were evaluated upon various heating protocols. Findings: Results indicated that lipid components greatly affect release pattern of drug from liposomes; the fluid bilayers increased drug release but showed instability in vivo. Active targeting by HER2-affibody liposomes significantly increased cell uptake of liposomes. Also, external heat trigger prolonged the survival of animals by enhancing drug release. Conclusion & Significance: Using targeting ligand on the surface of liposome and optimizing lipid components, are valuable approaches resulting in a significant uptake and release of drug from liposome. However, the issue of optimum drug loading still remain. So, this results encourage us to initiate a new project to achieve the desired intra-liposomal drug concentration with the use of new loading method which would be highly desirable for the future development of promising CL formulation.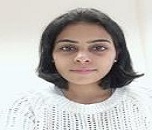 Biography:
Monica Thukkaram has completed her M.Sc. in Biomedical Engineering in 2016 from VUB/Ghent University, Belgium. She has obtained a Doctoral (PhD) grant strategic basic research (FWO), competitive grant to facilitate the pursuit of promising research with added economic value and currently pursuing her PhD at Ghent University. Her research interest focus on developing antibacterial surface coating on medical grade titanium substrates.
Abstract:
Bacterial infections associated with titanium implants remain a common problem in the orthopedic field. To overcome this, antibacterial plasma polymer nanocomposites have been studied for years due to their antibacterial potency. Unfortunately, the application of these nanocomposites is often hindered by the fact that they are soft and not mechanically stable. Therefore, a hard plasma polymer layer is crucial that can withstand wear abrasion and at the same time shows antibacterial potency. In this study, a low-pressure plasma-based method was employed for the deposition of hard polymeric nanocomposite coatings containing Ag nanoparticles (AgNPs) on Ti substrates. This method uses a gas aggregation source (GAS) for the formation and deposition of Ag nanoparticles and combines it with plasma enhanced chemical vapor deposition of an amorphous hydrocarbon matrix (a-C:H) that is deposited in a mixture of Ar and n- hexane on substrates placed on a powered RF electrode. The matrix properties can be modified by adapting the applied RF power while the amount of incorporated Ag nanoparticles can be altered by the operational parameters of the GAS. The focus of this study is to deposit an a-C:H matrix containing Ag nanoparticles on Ti substrates and to optimize the working parameters to achieve a mechanically stable coating possessing anti-bacterial properties. Three different types of nanocomposite layers are studied: 1) nanocomposite films by simultaneous deposition of AgNPs and an a-C:H matrix 2) sandwich structures with base and top layers of a-C:H and an AgNP interlayer 3) quasi sandwich films with a base layer of a-C:H and a second layer of simultaneous deposition of AgNPs and an a-C:H matrix.UV-Vis spectroscopy was employed to characterize the Ag nanoparticle deposition efficiency at different operational parameters of the GAS. The morphology and chemical composition of different nanocomposite films were studied with SEM-EDS and XPS. Additionally, the antibacterial performance and the Ag ion release rate of the differently prepared samples were investigated. In this way, optimization of the coating deposition process resulting into hard coatings with a prolonged antibacterial efficiency will be achieved.
Dept. of Physics, Institute of Science, Mumbai, INDIA

Biography:
Dr. Shrikrishna P Yawale is expertise in the field of gas sensors especially he has carried out work on conducting polymers as gas sensors. He did his PhD from Amravati University, Amravati in 1992. His subject specializations are semiconducting glasses, conducting polymers, gas sensors and instrumentation. He has published more than 150 research papers in national and international journals. One book on Advanced Digital electronics, microprocessor and 8051 microcontroller is published. Under his supervision 21 students have been awarded by PhD in semiconducting glasses, conducting polymers, gas sensors and electronics. He has successfully completed two minor and one major research projects. He worked on various academic committees of Sant Gadge Baba Amravati University, Amravati. He has been felicitated by prestigious award of Best Teacher of Sant Gadge Baba Amravati University. Presently he is working as Professor of Physics at Institute of Science, Mumbai.
Abstract:
Nowadays various types of sensors are available in the market. Early days the inorganic compounds like SnO2, TiO2 etc were used as gas sensors. SnO2 is the prominent one and versatile metal oxide wieldy used as sensor. Now the place of metal oxide semiconductors (MOS) is replaced by conducting polymers such as polypyrrole, polyaniline, polythiophene, etc and their derivatives. These are the prominent candidates today for exploitation of sensors because of their inherent properties like easy preparation, ruggedness, long life, high sensitivity, selectivity, stability, cost effective, miniaturation and eco friendliness. Amongst these sensors especially polypyrrole and polyaniline are used on large scale right from kitchen to the scientific devices, including bio-medical appliances. The polyaniline is potentially used for detection of some peculiar diseases like genorrhoea (one of the HIV group) as bio-medical sensor. While using as bio-medical sensor the main principle of working behind this is, that it will acts as both immobilization matrix as well as physicochemical transducer i.e change in chemical signal into electrical signal. Mostly doped polyaniline is used as glucose bio-sensor, DNA, uric acid, cholesterol, pyelonepuritis (Kidney infection), immunosensor. The polypyrrole is equally important because of some special characteristics. The polypyrrole and polyaniline are having potential applications as an immunosensor which finds alternative technique in clinical diagnostics. These polymers are able to detect the interaction between an antibody and an antigen. Gonorrhoea and its related clinical syndromes are the most common bacterial sexually transmitted disease (STD). The polyaniline-Au (PAni gold nanocomposite) is the important material which detects this type of STD. The PAni-Au-ITO electrode can be used as genosensor specifically for STD because of its increased surface area. A review has been made regarding exploitation and utility of conducting polymers and their derivatives for bio-medical sensor application. It is observed that these type of materials especially polyaniline and polypyrrole are most prominent and suitable candidates for preparation of various types of sensors including gas sensors and bio-medical sensors. These sensors are very stable and have more sensitivity than the oxide materials.
Assistant Professor, Department of Life Sciences, Christ University

Biography:
Dr. Erumalla Venkatanagaraju is currently working as Assistant Professor at the Christ University. He received his Ph.D. on Microbial Therapeutic Enzymes Production from the University of Acharya Nagarjuna. He completed his Masters Biochemistry from the University of Kakatiya. He then worked at the Institute of Nano Science and Technology, served as Post-Doctoral Fellow and Assistant Professor at the Garden City University in Bengaluru. He has authored 23 publications in various reputed journals. His publications reflect his research interests in clinical application of enzymes and soft nano structures. He is also an Editor of the 13 national and international journals. He is serving as a member in Association of Biotechnology and Pharmacy, Indian Pharmaceutical Association and World Society Interdisciplinary Anti-Aging Medicine. He is currently in charge of ongoing scholarly project, a novel approach in exploitation of waste agar generated in microbial and tissue culture laboratory towards production of bioethanol sponsored by Karnataka State Council for Science and Technology (KSCST).
Abstract:
Background: Treatment of cancer with the aid of nanotechnology has been a field of intense research over the past few years. Although advantages of nanocarriers include improved pharmacokinetics, encapsulation of cytotoxic agents and enhanced accumulation of therapeutics in the tumor microenvironment, the scope of improving selectivity through design of 'target specific' nanovehicles has been the most sought after avenues of nanomedicine research. Objective: Objective of this current work was to discover novel soft nanostructures with the capability of specifically targeting colorectal cancer. Materials and Methods: Studies have shown that colorectal cancer is the third leading cause of death worldwide. Arginine based peptide nanotubes (soluble) and fibers (gels) have been synthesized by solid phase peptide synthesizer and developed as nanocarriers of small molecular drugs. Results: These soft nanostructures were installed with target specific moieties like gastrin releasing peptides (receptors overexpressed in cell surface of several malignant tissues, particularly in colon cancer). Conclusions: A unique process of co-assembly has been employed to develop these superior nanocarriers. Briefly, Bombesin (7-14) (Q-W-A-V-G-H-L-M) was tagged to amyloid 17-21 Aβ residue (R-L-V-F-F-A-L) and co-assembled with untagged RLVFFAL sequences to generate a novel class of target specific nanotubes. Also, Rhodamine was tagged to these sequences (Rh-L-V-F-F-A-L) to investigate the mechanism of cellular uptake of the nanostructures through confocal microscopy. Similarly, Fmoc based gelators featuring Arginine were developed and then functionalized with Bombesin (7-14) sequences. Drugs like Campothecin, Curcumin and Irinotecan were loaded on to these soft nanostructures. Finally, the cytotoxicity of these soft nanostructures and their efficacy to deliver cargo (drugs) was probed in HT-29 cell lines (overexpressing GRP cell lines).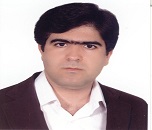 Biography:
Mohammad Mirjalili, Vice President of Research and Technology, Islamic Azad University, Yazd Branch, Associate Professor of Textile Engineering & Polymer Department, received his M.Sc. (1998) in textile chemistry. Continued his post graduate studies at the Islamic Azad University, Tehran south branch related to dyeing modification of wool fabric with reactive dyes. Received his Ph. D.(2002) in textile chemistry at Islamic Azad University of Tehran south. He conducted more than 13 Project and 9 doctoral research as well as project related to textile chemistry. He has published more than 30 scientific papers and presented at a number of national and international conferences including 12th International Toki Conference on Plasma Physics and Controlled Nuclear Fusion 2001 in Japan, Word Textile Conference AUTEX2009 in Turkey, Nano Technology Science 2010 in Canada, 11th World Textile Conference AUTEX 2011 in France and 12th World Textile Conference AUTEX 2012 in Croatia. His scientific work is related to Synthesis of Dyes for textile, Industrial wastewater treatment plant, Nano Technology, Natural Dyes, Drug release, Texture engineering and Medical Engineering
Abstract:
The objective of this work was to fabricate electrospun hybrid nanofibers based on cellulose acetate (CA) and poly (vinyl alcohol) (PVA) containing tetracycline hydrochloride (TC) and phenytoin sodium (PHT-Na), respectively. The performance evaluation of the samples was investigated in terms of morphology, drug release, cell cytotoxicity, adhesion, antibacterial property, as well as wettability. The results showed that the CA/PVA hybrid nanofibers have a uniform shape and a narrow diameter distribution (160–180 nm). The release trend of TC from CA significantly decreased in hybrid nanofibers owing to the gelation of PVA in an aqueous solution, and the release mechanism followed the Higuchi model. Besides the improvement in cell growth and the viability of CA/PVA hybrid samples, their antibacterial activity against E. coli and S. aureus stood at ~89% and ~98%, respectively. Furthermore, the obtained result from water contact angle showed a good hydrophilic property for the samples with value of 45° which made them promising materials used in biomedical applications potentially.