Venue & Hospitality
Conference Venue:

Hilton Tokyo Narita
56 Kosuge, Narita,
Chiba Prefecture 286-0127, Tokyo,
Japan

Accommodations will be provided at

1. Hilton Tokyo Narita
56 Kosuge, Narita,
Chiba Prefecture 286-0127, Tokyo,
Japan


Conference Dates: September 03-04, 2018
Hotel Services & Amenities
Audio/Visual Equipment Rental.
Business Center.
Business Phone Service.
Complimentary Printing Service.
Express Mail.
Fax.
Meeting Rooms.
Office Rental.
Photo Copying Service.
Secretarial Service.
Telex.
Typewriter.
Video Conference.
Video Messaging.
Video Phone.
ATM.
Baggage Storage.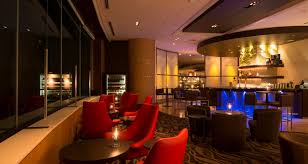 Transportation
Driving Directions Updating Soon...
About City
Japan is an island nation in the Pacific Ocean with dense cities, imperial palaces, mountainous national parks and thousands of shrines and temples. Shinkansen bullet trains connect the main islands of Kyushu (with Okinawa's subtropical beaches), Honshu (home to Tokyo and Hiroshima's atomic-bomb memorial) and Hokkaido (famous for skiing). Tokyo, the capital, is known for skyscrapers, shopping, and pop culture.
Japan is a stratovolcanic archipelago of 6,852 islands. The four largest are Honshu, Hokkaido, Kyushu, and Shikoku, which make up about ninety-seven percent of Japan's land area. The country is divided into 47 prefectures into eight regions. The population of 126 million is the world's tenth largest. Japanese people make up 98.5% of Japan's total population. Approximately 9.1 million people live in the core city of Tokyo, the capital city of Japan, which is the sixth largest city proper in the OECD and the fourth leading global city in the world. The Greater Tokyo Area, which includes Tokyo and several surrounding prefectures, is the world's largest metropolitan area with over 35 million residents and the world's largest urban agglomeration economy.
Japan is a leading nation in scientific research, particularly technology, machinery and biomedical research. Nearly 700,000 researchers share a US$130 billion research and development budget, the third largest in the world.Japan is a world leader in fundamental scientific research, having produced twenty-two Nobel laureates in either physics, chemistry or medicine, and three Fields Medalists.Some of Japan's more prominent technological contributions are in the fields of electronics, automobiles, machinery, earthquake engineering, industrial robotics, optics, chemicals, semiconductors, and metals. Japan leads the world in robotics production and use, possessing more than 20% (300,000 of 1.3 million) of the world's industrial robots as of 2013—though its share was historically even higher, representing one-half of all industrial robots worldwide in 2000
In Japan, health care is provided by national and local governments. Payment for personal medical services is offered through a universal health insurance system that provides relative equality of access, with fees set by a government committee. People without insurance through employers can participate in a national health insurance program administered by local governments.